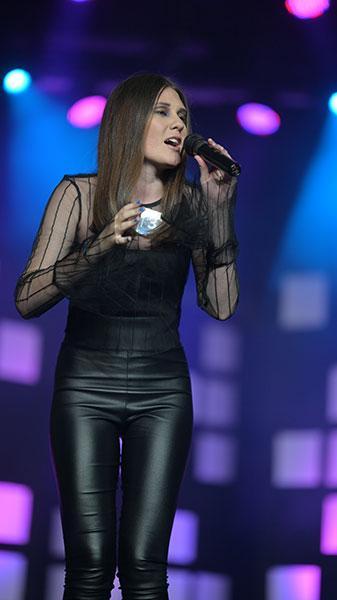 Join us on Saturday, 10:00 in the Piazza/Play Area as we showcase and support Kayla Gouws, a young City of Roses singer. Kayla is one of only 30 contestants to be invited to perform in the USA at the IMTA Convention in New York City.
Follow the OFM link below to hear Kayla's story and learn how you too can contribute towards her dream.
https://www.ofm.co.za/article/the-joyride-blog/299305/tjr-nico-speaks-to-kayla-gouws-imta-finalist
Kom kuier saam Saterdag vanaf, 10:00 in die Piazza/speelarea om vir Kayla Gouws, n jong Rosestad sangeres te ondersteun. Kayla is een van slegs 30 deelnemers om n uitnodiging te kry om in die VSA by die IMTA Convention in New York City te presteer.
Volg die OFM link hieronder om Kayla se storie te hoor en sien hoe u ook kan bydra tot haar droom.
https://www.ofm.co.za/article/the-joyride-blog/299305/tjr-nico-speaks-to-kayla-gouws-imta-finalist
Kayla needs to raise R180 000.00. Sponsorships can be paid into:
Contestant Banking Details
IMTA South Africa
FNB Cheque Account
Account Number: 628 3888 7597
Branch Code: 251 655
Reference: Kayla Gouws
Official IMTA Invitation
IMTA Sponsorship Proposal for New York 2021